Join us THIS Sunday, May 24 for our annual Memorial Day Picnic immediately following Worship. Please bring food to share. Drinks will be provided. Due to the amount of rain our area has received recently, we'll actually share our meal indoors. Come enjoy the heat-, humidity-, mosquito- & rain-free environment of our Family Life Center. Let's celebrate life together!
---
---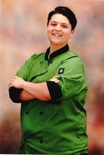 Tune in to Fox on Wednesday nights to see Bethel's own Justin Banister compete for the coveted MasterChef White Apron. Justin is a Senior at New Caney High School, & has been a faithful member of Bethel since his diaper days:-). Best of blessings to Justin!

Click the link to watch this season's MasterChef premier trailer:
LINK
---
---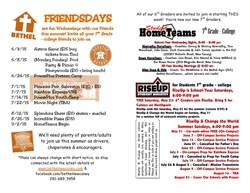 Check out all the great activities we've planned for our students this summer! Click the image to the left to download a printable flyer containing a schedule for 2015 Friendsdays & RiseUp and Change the World. Don't let your middle school, high school & college students miss out on any of the fun!
---
---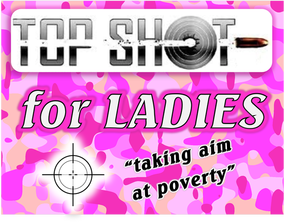 NOTICE * NOTICE * NOTICEThe Top Shot for Ladies competition has been cancelled for Saturday, April 18 due to bad weather & wet conditions. The competition will be rescheduled soon & all ladies who are registered will be notified. We apologize for the inconvenience, & look forward to a BLAST when we reschedule.Ladies, 18 & older, click on the image to the left to download a printable registration form. Our Top Shot for Ladies event is a markswoman competition benefitting widowed & abandoned Guatemalan moms & their children. The event is scheduled for Saturday, April 18, so registration is now closed. Ladies who've already registered, please be at the church before 8:00 am this Saturday. Top prize is an "In Honor Of" donation of $200 given to assist a Guatemalan widow & her children. Click HERE to see our most recent work in Guatemala.
---
---
YOUTH CAMP 2015 We're going to PowerPlus Youth Camp at Pineywoods! PPYC is Monday-Friday, July 13-17, 2015. A huge pool, ropes course, fantastic recreation, canoeing, kayaking, fishing, relaxing, great air conditioning in EVERY building, state-of-the-art worship venue, pedal cars, basketball, volleyball, giant sky swing (see video above), & so much more to make it a week that you'll NEVER forget! The most important element is the presence of God's Holy Spirit & the powerful teaching of His perfect Word the Bible! Really, all the other extremely cool stuff just pales in comparison to Him. Come enjoy Jesus with us. Click HERE to download a PowerPlus Youth Camp 2015 Facts Packet with information you need (important phone numbers, camp schedule, schedule for leaving & returning home, what . Learn more at www.pineywoodscamp.com.

---

---

All East Montgomery County area kids (2-years-old - 6th grade) are invited to join our Awana Club. We meet on Wednesdays, 7:00-8:30 pm during the school year. Everything kicks off in our Family Life Center. Learn more about Awana Clubs by visiting our kids ministry page or www.awana.org.

---

---

Preteen Camp 2015


---

---

All EMC area students (7th grade-college) are invited to join one of our HomeTeams. Student HomeTeams are small groups of teens & trusted grown ups that focus on loving God, loving people & changing the world through fellowship, Bible study & serving others. Some Student HomeTeams meet on our campus, some meet in homes. Visit our student ministry page to see a directory listing times, locations & contact information.

---

---

All EMC area students are invited to join us on Saturday nights during the school year (6:00-9:00 pm) for our weekly fellowship & worship time. Each week is a different mix of recreation, going out to eat & worship led by our RiseUp Band. It all happens in our gymnasium. When we stay on our campus, snacks are provided for a dollar (drinks, pizza, etc.). When we go out to eat, it's usually to Chick-fil-A, Taco Bell, CiCi's Pizza, or Whataburger (so just bring $ for fast food).


---
love God. love people. change the world.

Bethel Baptist Church, New Caney, brings Christ to New Caney, Porter, Splendora (East Montgomery County), the surrounding Southeast Texas region & beyond. Bethel offers ministry opportunities for the whole family: Awana, Upward Basketball & Cheer, On-Campus & Off-Campus HomeTeams (Bible study groups), Worship KidStyle Kids' Church, Youth & College HomeTeams, SonShiners' ministry for our seasoned citizens, RiseUp worship experience for students, contemporary worship for the whole family with relevant Bible teaching, & much more! Bethel is a Southern Baptist church with ongoing mission endeavors including support for missionaries around the world through the SBC International Mission Board, missionaries at home through the SBC North American Mission Board, various mission causes in Moldova, Transnistria & Ukraine (Eastern Europe), Costa Rica, Guatemala, Haiti, Arlington (Texas), & Iglesia Bautista La Hermosa (Spanish-speaking mission in New Caney, Texas). We endeavor to carry out the five purposes of the church as expressed in the New Testament, under the Lordship of Jesus Christ, through the guidance of the Holy Spirit, for the glory of the Heavenly Father. As a church family and as individual Believers, we seek to love God, love people & change the world.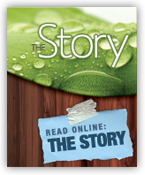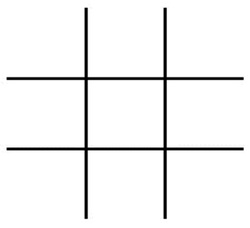 Click the "Tic Tac Toe" image to download the Bethel Prayer Square page.
---