Unique Student Conference - Monday-Friday, July 21-25
$30 for entire week
Bus leaves Bethel at 5:15 pm.
We return around 10:00 or 10:30 pm.
Learn more at www.uniquestudentministries.com
---
Praise God for showing up & showing off at PowerPlus Youth Camp 2014! Our lives were changed forever by the One who made forever. Enjoy the "scrapbook" video below made by Emma, & please Follow Christ.
---
What a fantastic Rainbow Express VBS!
Thanks RiseUp Students, parents & kids!
Thanks most of all to Jesus who makes all things possible!
Check out our fun by clicking below. Thanks Emma!
---
PowerPlus Preteen Camp 2014 - SHINE!!!!! (checkout some of the Bethel crew at 4:15)
SUMMER CAMP anyone???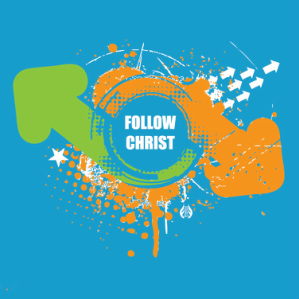 Already registered for youth camp, but you need to know what to bring & where to be when? Click HERE for a downloadable Facts Sheet & Checklist.YOUTH CAMP 2014 - register your teen (7th grade-Class of 2014) for PowerPlus Youth Camp at Pineywoods! PPYC is Monday-Friday, July 14-18, 2014. A huge pool, ropes course, fantastic recreation, canoeing, kayaking, fishing, relaxing, great air conditioning in EVERY building, state-of-the-art worship venue, pedal cars, basketball, volleyball, the brand new giant swing (see video above), & so much more to make it a week that you NEVER forget! The most important element is the presence of God's Holy Spirit & the powerful teaching of His perfect Word the Bible! Really, all the other extremely cool stuff just pales in comparison to Him. Come enjoy Jesus with us. Click HERE to download a registration packet with all the instructions.
Learn more at www.powerplusyouthcamp.com.
---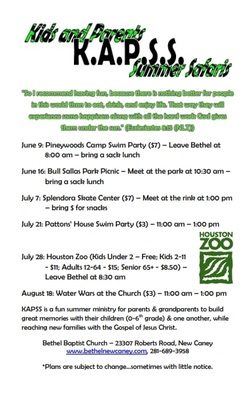 K.A.P.S.S. (Kids and Parents Summer Safaris) for kids 0-6th grade & their parents & grandparents. Lots of summer fun! Click the image of the flyer on the left to download a printable flyer of all the 2014 K.A.P.S.S. so you don't miss a minute of great summer adventures!
---
Check out pics from our recent work in Guatemala (April 2014)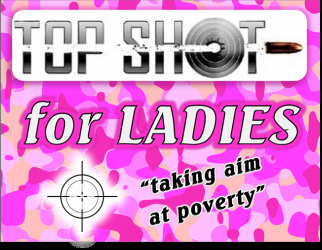 Praise the Lord for a fantastic Top Shot for Ladies! Our ladies enjoyed a beautiful day in Cold Spring, Texas. They shot rifles, shotguns, revolvers, semi-automatic handguns, sling shots, archery, water guns, & threw knives. They also dined on a home-made barbeque lunch with the fixins'. Bethel's 2014 Top Shot Lady is Mrs. Savhana McWhirter. A $200 donation will be made in her honor to help abandoned moms & their children in Guatemala. Special thanks to all the men who hosted the event.

---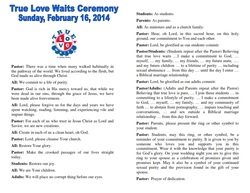 Did you miss our Family Resolution & True Love Waits Ceremony? Feel free to download the ceremony text by clicking on the image to the left. You can use the text to commit yourself & your family to eternal usefulness in God's Kingdom. Frameable copies of the Resolution for the Bethel Family are available at the Welcome Center for no charge.

True Love Waits is a ministry which started more than 20 years ago. It encourages singles (especially teens & college students) to maintain sexual purity, saving themselves for God's glory (whether that means a life-long calling to singleness, or to give themselves to the spouse God has created them for in His perfect timing).

"The Resolution for the Bethel Family" is an adaptation of the "Resolution" popularized by the movie "Courageous." The Bethel Family Resolution calls husbands & wives, & parents to commit to the plan God has for their lives as plainly set forth in His Word the Bible. Frame-able copies of "The Resolution for the Bethel Family" will be available for your family at the Welcome Center for the next two Sundays for free. By the way, we highly recommend the movie "Courageous" for your entire family (as well as the movies "Fireproof," "Facing the Giants," & "Flywheel").

---
Dinosaurs, Fossils & the Flood: Amazing Evidence for Creation!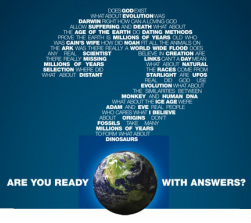 Visit www.creation.com for the answers to the most important questions of life.
We thank God for Scott Gillis & Creation Ministries International for an incredible Creation Sunday. We highly recommend their ministry to your church. Click the image to the left to navigate to their site.

---
love God. love people. change the world.

Bethel Baptist Church, New Caney, brings Christ to New Caney, Porter, Splendora (East Montgomery County), the surrounding Southeast Texas region & beyond. Bethel offers ministry opportunities for the whole family: Awana, Upward Basketball & Cheer, On-Campus & Off-Campus HomeTeams (Bible study groups), Worship KidStyle Kids' Church, Youth & College HomeTeams, SonShiners' ministry for our seasoned citizens, RiseUp worship experience for students, contemporary worship for the whole family with relevant Bible teaching, & much more! Bethel is a Southern Baptist church with ongoing mission endeavors including support for missionaries around the world through the SBC International Mission Board, missionaries at home through the SBC North American Mission Board, various mission causes in Moldova, Transnistria & Ukraine (Eastern Europe), Costa Rica, Guatemala, Haiti, Arlington (Texas), & Iglesia Bautista La Hermosa (Spanish-speaking mission in New Caney, Texas). We endeavor to carry out the five purposes of the church as expressed in the New Testament, under the Lordship of Jesus Christ, through the guidance of the Holy Spirit, for the glory of the Heavenly Father. As a church family and as individual Believers, we seek to love God, love people & change the world.