Ladies Christmas Brunch
Saturday, December 5 at 11:00 am
Purchase your tickets now. $12/each
Deadline is THIS Sunday, 11/29
All ladies (age 17 & up) are encouraged to come
& bring your lady friends & family.
---
---

Before you shop for Christmas, or any other reasons, please prayerfully consider a retailer's commitment to celebrating the true reason for the season. Click the "Naughty-or-Nice" image to visit the American Family Association's 2015 Retailer List. You will also see the AFA's criteria for categorizing retailers. Please use wisdom when investing the Lord's money.
---
---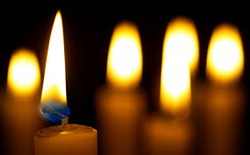 Bethel Remembrance Service 2015
Sunday, December 6 at 11:00 am
We'll remember our members who passed from this life to the next within the last year. We'll also remember our members' immediate family members who have passed on within the last year. "I give thanks for every remembrance of you." Philippians 1:3
---
---

RiseUp Students & Adult Drivers
We'll go to Camp Tejas in Giddings, Texas
Monday, December 21 for Lights of Tejas
Bring $20 (LOT entry, 2 activities & full supper meal)
Bring extra $ for more activities.
We'll leave Bethel at 2:00 pm, & be home very late.
Click HERE to visit the official Lights of Tejas page.
---
---
PowerPlus Preteen Camp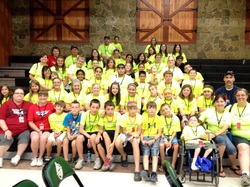 Are you a preteen (3rd-6th grader), or the parent of a preteen? You absolutely can NOT miss out on PowerPlus Preteen Camp 2016!
June 26-29, 2016
Click HERE to download a printable registration form!For more information about
Pineywoods Baptist Encampment
or
PowerPlus Preteen Camp
click
HERE
to
view pictures
.
It's the most fun a kid can have without sinning!
---
---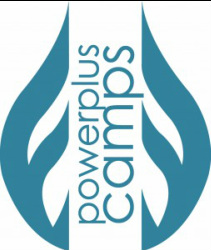 YOUTH CAMP 2016 PPYC is Monday-Friday, July 18-22, 2016. A huge pool, ropes course, fantastic recreation, canoeing, kayaking, fishing, relaxing, great air conditioning in EVERY building, state-of-the-art worship venue, pedal cars, basketball, volleyball, giant sky swing (see video above), new for 2016 sky-high ropes adventure course & so much more to make it a week that you'll NEVER forget! The most important element is the presence of God's Holy Spirit & the powerful teaching of His perfect Word the Bible! Really, all the other extremely cool stuff just pales in comparison to Him. Come enjoy Jesus with us. Click HERE to download a printable registration form.
Learn more at www.pineywoodscamp.com.
---
---

All East Montgomery County area kids (2-years-old - 6th grade) are invited to join our Awana Club. We meet on Wednesdays, 7:00-8:30 pm during the school year & we break for the summer. Everything kicks off in our Family Life Center. Learn more about Awana Clubs by visiting our kids ministry page or www.awana.org. The 2015-2016 Awana year kicked off on Wednesday, September 9!

---

---

---

All EMC area students (7th grade-college) are invited to join one of our HomeTeams. Student HomeTeams are small groups of teens & trusted grown ups that focus on loving God, loving people & changing the world through fellowship, Bible study & serving others. Some Student HomeTeams meet on our campus, some meet in homes. Visit our student ministry page to see a directory listing times, locations & contact information. Wednesday Student HomeTeams returned September 9, 2015.

---

---

All EMC area students are invited to join us during the school year on Saturday nights (6:00-9:00 pm) for our weekly fellowship & worship time. Each week is a different mix of recreation, going out to eat & worship led by our RiseUp Band. It all happens in our gymnasium. When we stay on our campus, snacks are provided for a dollar (drinks, pizza, etc.). When we go out to eat, it's usually to Chick-fil-A, Taco Bell, CiCi's Pizza, or Whataburger (so just bring $ for fast food).
Visit our Ministries/youth & young adults tab to find out more about all our student ministries.


---
love God. love people. change the world.

Bethel Baptist Church, New Caney, brings Christ to New Caney, Porter, Splendora (East Montgomery County), the surrounding Southeast Texas region & beyond. Bethel offers ministry opportunities for the whole family: Awana, Upward Basketball & Cheer, On-Campus & Off-Campus HomeTeams (Bible study groups), Worship KidStyle Kids' Church, Youth & College HomeTeams, SonShiners' ministry for our seasoned citizens, RiseUp worship experience for students, contemporary worship for the whole family with relevant Bible teaching, & much more! Bethel is a Southern Baptist church with ongoing mission endeavors including support for missionaries around the world through the SBC International Mission Board, missionaries at home through the SBC North American Mission Board, various mission causes in Moldova, Transnistria & Ukraine (Eastern Europe), Costa Rica, Guatemala, Haiti, Arlington (Texas), & Iglesia Bautista La Hermosa (Spanish-speaking mission in New Caney, Texas). We endeavor to carry out the five purposes of the church as expressed in the New Testament, under the Lordship of Jesus Christ, through the guidance of the Holy Spirit, for the glory of the Heavenly Father. As a church family and as individual Believers, we seek to love God, love people & change the world.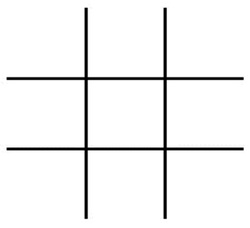 Click the "Tic Tac Toe" image to download the Bethel Prayer Square page.
---