Friday, October 31, 7:00-8:30 pm
Games, food, & fun for the whole family -
Totally FREE for EVERYONE!!!!

---

---

All East Montgomery County area kids (2-years-old - 6th grade) are invited to join our Awana Club. We meet on Wednesdays, 7:00-8:30 pm. Everything kicks off in our Family Life Center. Learn more about Awana Clubs by visiting our kids ministry page or www.awana.org.

---

---

All EMC area students (7th grade-college) are invited to join one of our HomeTeams. Student HomeTeams are small groups of teens & trusted grown ups that focus on loving God, loving people & changing the world through fellowship, Bible study & serving others. Some Student HomeTeams meet on our campus, some meet in homes. Visit our student ministry page to see a directory listing times, locations & contact information.

---

All EMC area students are invited to join us on Saturday nights (6:00-9:00 pm) for our weekly fellowship & worship time. Each week is a different mix of recreation, going out to eat & worship led by our RiseUp Band. It all happens in our gymnasium. When we stay on our campus, snacks are provided for a dollar (drinks, pizza, etc.). When we go out to eat, it's usually to Chick-fil-A, Taco Bell, CiCi's Pizza, or Whataburger (so just bring $ for fast food).
Saturday, November 1: We leave Bethel at 2:00 pm for Judgement House ($5 + $ for Chick-fil-A).

---
---
Upward Basketball & Cheer the basketball & cheer experience
that puts FUN back into FUNdamentals.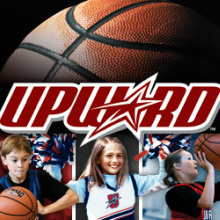 Registration is NOW OPEN!!!!!
3 Easy Registration Choices:
1. Register online by clicking HERE or
2. Register by mail, or in-person, by downloading a registration form & mailing it or bringing it in. Download a form by clicking HERE or
3. Come by the our office anytime M-F, 9:00 am - 1:00 pm & complete a registration form.
---
---
love God. love people. change the world.

Bethel Baptist Church, New Caney, brings Christ to New Caney, Porter, Splendora (East Montgomery County), the surrounding Southeast Texas region & beyond. Bethel offers ministry opportunities for the whole family: Awana, Upward Basketball & Cheer, On-Campus & Off-Campus HomeTeams (Bible study groups), Worship KidStyle Kids' Church, Youth & College HomeTeams, SonShiners' ministry for our seasoned citizens, RiseUp worship experience for students, contemporary worship for the whole family with relevant Bible teaching, & much more! Bethel is a Southern Baptist church with ongoing mission endeavors including support for missionaries around the world through the SBC International Mission Board, missionaries at home through the SBC North American Mission Board, various mission causes in Moldova, Transnistria & Ukraine (Eastern Europe), Costa Rica, Guatemala, Haiti, Arlington (Texas), & Iglesia Bautista La Hermosa (Spanish-speaking mission in New Caney, Texas). We endeavor to carry out the five purposes of the church as expressed in the New Testament, under the Lordship of Jesus Christ, through the guidance of the Holy Spirit, for the glory of the Heavenly Father. As a church family and as individual Believers, we seek to love God, love people & change the world.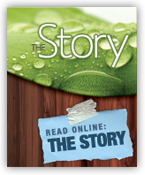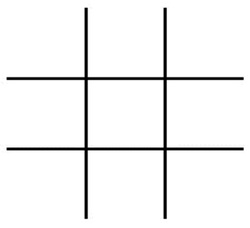 Click the "Tic Tac Toe" image to download the Bethel Prayer Square page.
---